Technology
Sanitary products contain up to 90% plastic: end period plastic to protect ourselves and the planet
Plastic pervades all aspects of life, and sanitary products are no exception. Campaigners are calling for changes to the way these products are made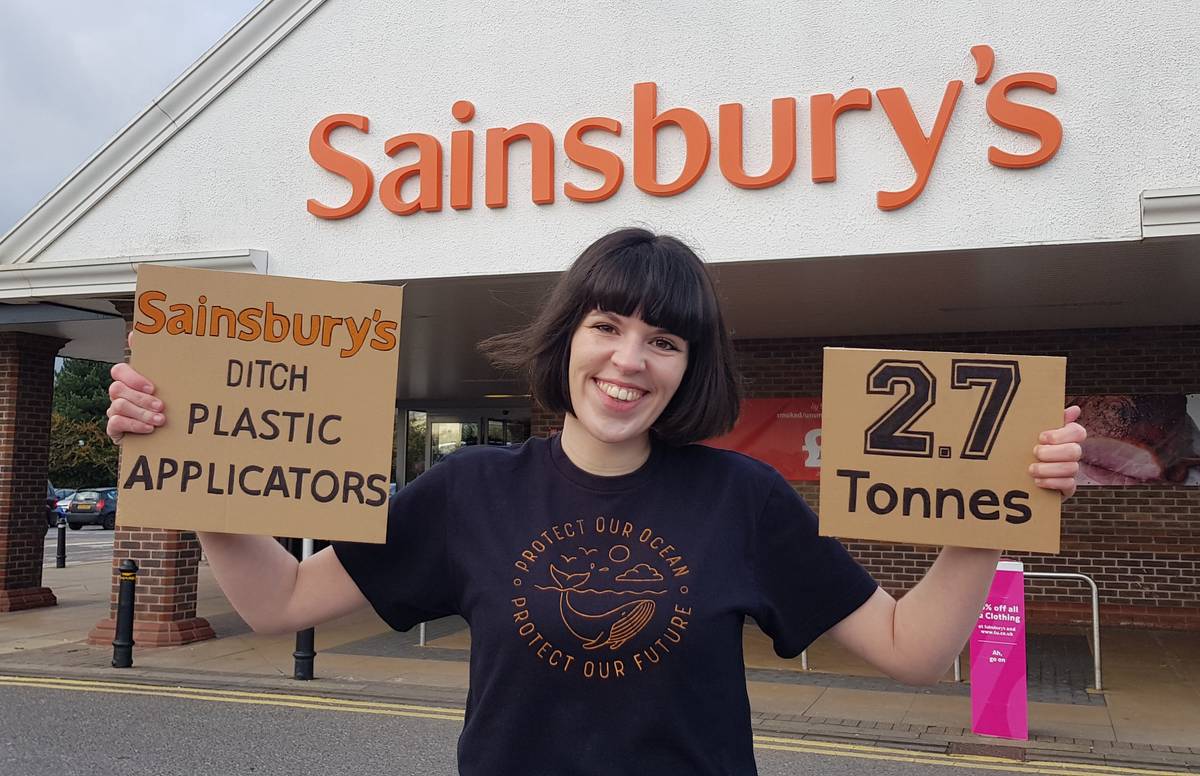 Technological innovation and social pressure has driven sanitary products to contain up to 90% plastic, having devastating environmental and unknown health implications.
The scale of plastic waste from sanitary products is hard to pinpoint, largely because it is labelled as medical waste so does not need to be tracked. Yet the monthly necessity of these single-use products means the volume required is vast.
An estimated 23% of the population menstruate, with the average menstruator using between 10,000 to 15,000 sanitary products in their lifetime. In the UK, sanitary products contribute to 200,000 tonnes of landfill waste and researchers estimate a single tampon can take up to 600 years to biodegrade.
The 'End Period Plastic' campaign founder Ella Daish, 27, highlighted: "In the plastic pollution conversation many people don't consider the hidden plastic in period products."
The campaign, started in 2018, calls on retailers and manufacturers to remove plastic from their products to help combat plastic pollution. The 'Make all Menstrual Products Plastic Free' petition has more than 236,300 signatures.
In addition to landfill, an estimated 1.5 to 2 billion sanitary items are flushed down Britain's toilets each year. This equates to 2.5 million tampons, 1.4 million pads and 700 thousand pantyliners being incorrectly flushed down UK toilets every day.
Nearly half of menstruators consider flushing tampons the normal method of disposal, Anglian Water'srecent study revealed, costing maintenance and unblocking sewer facilities of menstrual products between €455 - €915 million per year for the European Union - an issue reusable products can prevent.
Once in the sewage system, if not intercepted at the water treatment works sanitary products end up in rivers, oceans and our beaches. Their plastic content breaks down into smaller pieces overtime, known as microplastics, which pose a threat to eco-systems by entering the food chain from the bottom up.
Sanitary products are the fifth most common item found on Europe's beaches, the European Commission revealed, and in the top 20 most found items on US coastlines, according to the Centre for International Environmental Law.
Miss Daish said: "It unquestionably shows the huge global environmental problem." However, this is UK based too; research found crabs on the Thames estuary with stomachs full of plastic, having ingested microplastics including fibres from sanitary pads.
This is the first time that any period related item has been found ingested by marine animals - concrete evidence that period plastic poses an immediate threat.
Sanitary products not sent to landfill or wrongly flushed are incinerated; releasing harmful petro-chemical toxins into the air. Their mixed material and presence of organic matter after use, makes recycling them difficult and expensive.
The response from brands and manufacturers to the 'End Period Plastic' campaign has differed greatly. She noted: "Some manufacturers are open to talking about the problem but others say plastic is what women want."
In supermarkets, before the campaign, there were no eco-friendly tampons, pads or reusable products, now they are available in most.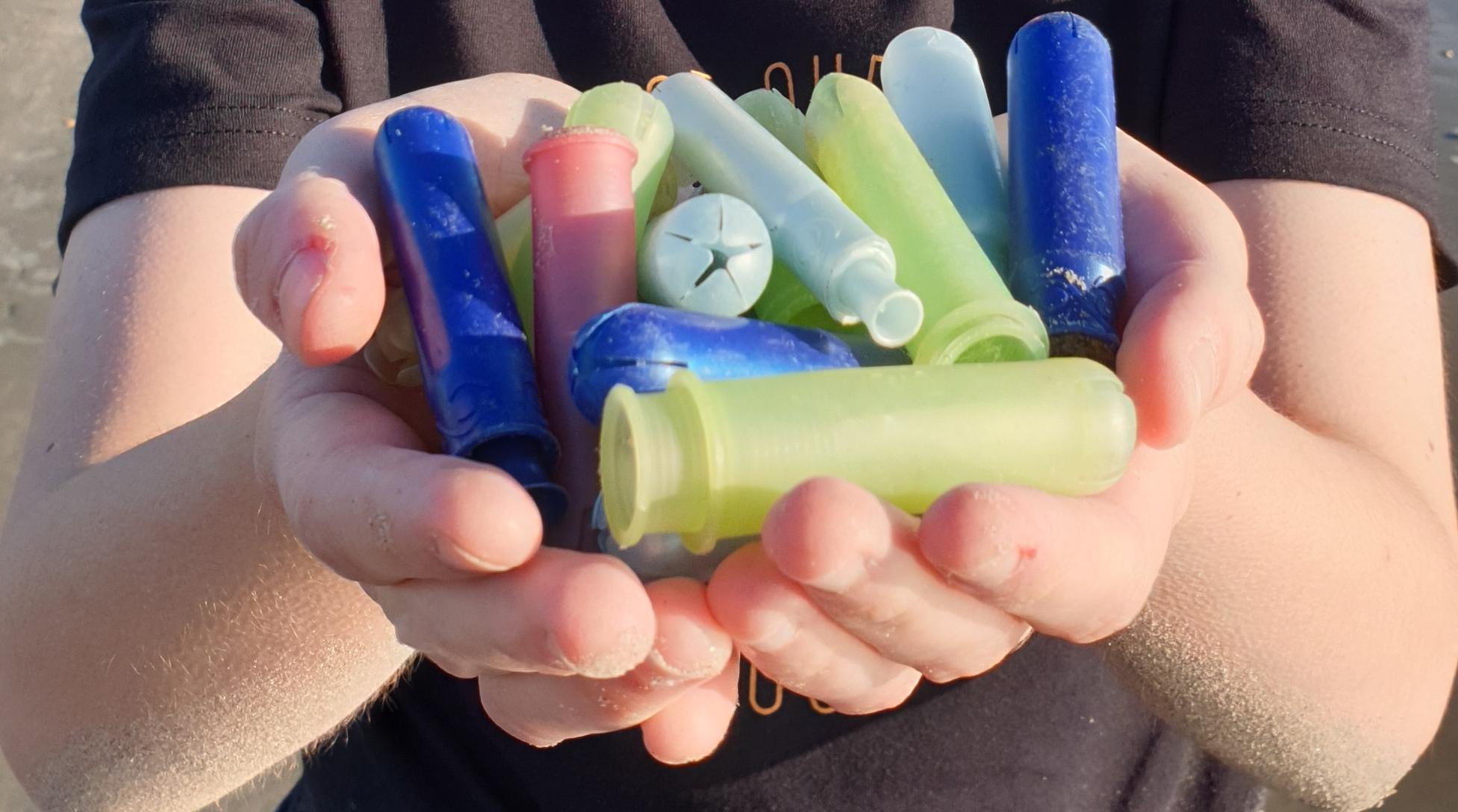 _ Image credit - Ella Daish_
Sainsbury's, Aldi and Superdrug have stopped the production of their plastic tampon applicators, which manufactured in their millions, are used for a few seconds, disposed of and take centuries to break down. This action collectively saves more than 17 tonnes of plastic annually.
Lil-Lets, Superdrug and Morrisons responded to the campaign by developing their own eco-friendly ranges. While Tesco recently extended their eco-friendly range, including reusable tampon applicators.
"It's brilliant these options are more accessible but retailers need to do more than just bring out more ranges," Miss Daish added. "They need to change the way they make all their ranges and bring sustainability to the forefront of their decision making processes."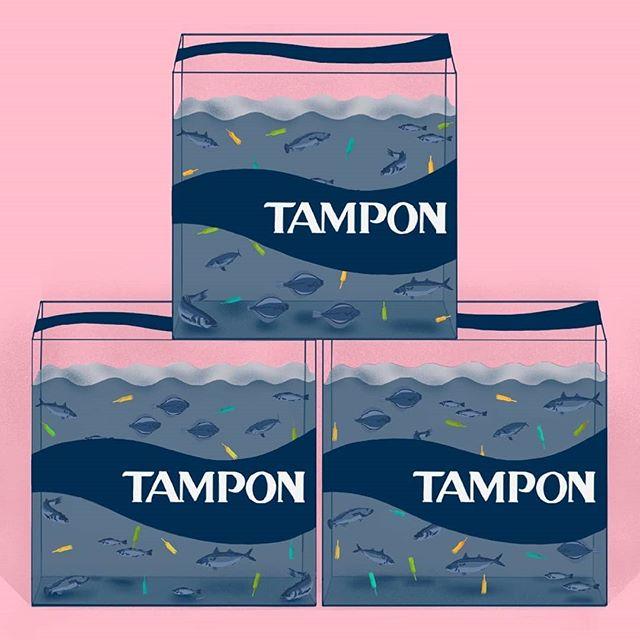 _ Illustration by Holly Hayes_
The campaign's latest focus has been demanding Tampax ditch plastic applicators. Alongside supporters' letters, Miss Daish sent an open letter to Tampax, supported and signed by a coalition of more than 40 groups, politicians and activists, including Caroline Lucas and Megan McCubbin.
However, switching to a cardboard applicator does not mean a plastic free period as most tampons have a polyester veil around them to stop their fibres from shedding.
Reusable products currently make up 5% of the UK's menstrual product market but has more opportunity for growth as people start to recognise their impact on their environment. If 20% of menstruators opted for reusables nearly 100,000 tonnes of waste would be saved each year.
From a health perspective, tampons carry a small risk of Toxic Shock Syndrome if worn for too long, can be irritating to sensitive skin and cause severe cramps for Endometriosis sufferers.
Opting for reusable products such as period pants carry a lower risk of bacterial infection and are deemed kinder to our bodies. Single-use products often contain fragrances, which can cause allergic reactions, as well as hormone disrupting chemicals which are not required to be disclosed.
The campaign also calls on governments and authorities to spend period poverty funding on eco-friendly products, tackling both period poverty and protecting the planet.
Despite higher upfront costs, reusables are a long-term investment, with cloth pads lasting five to seven years and menstrual cups up to 10 years.
Miss Daish believes: "No matter what someone's financial situation is, they should have a choice and access to more environmentally friendly sanitary products."