Technology
No going back: government urged to keep climate safeguards and avoid dirty biomass
Hundreds intervene to block further subsidies for burning trees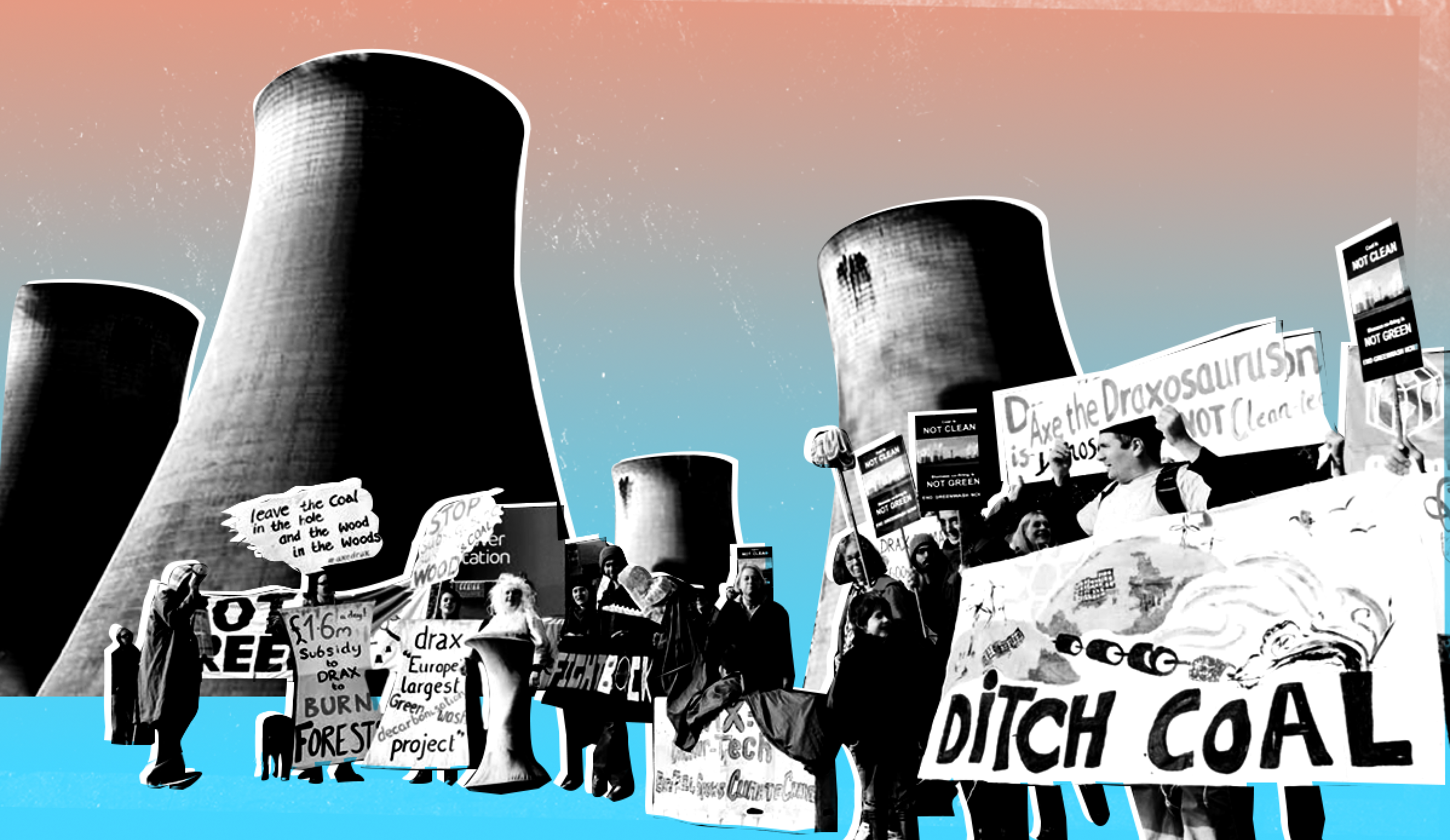 An increasingly climate-conscious public is making it harder for the UK government to get away with weakening or abandoning its commitments to fight climate change. A government consultation, which closes today, proposes changes to the future allocation of renewable electricity subsidies, but quietly omits important greenhouse gas (GHG) and efficiency standards that last year prevented dirty biomass projects from receiving government support. After campaign group Biofuelwatch sounded the alarm, 800 people submitted critical responses to the consultation while 20 organisations wrote a letter calling on the government not to drop these vital safeguards for the climate and biodiversity, and asking it to ensure subsidies go to the cleanest forms of renewable energy, such as wind and solar power, rather than to more wood-burning power stations.
The consultation on the Contracts for Difference (CfD) subsidy scheme proposes excluding coal-to-biomass conversions from all future allocation rounds, a change welcomed by campaigners. But it also suggests allowing new biomass projects, which burn wood pellets made from trees and emit at least as much CO2 as coal plants per unit of energy, to compete for the subsidies. Worse still, it fails to extend the strict greenhouse gas emission standards and minimum efficiency requirement for all electricity projects applying for CfD which were introduced in 2018. These standards ensured that virtually all renewable power subsidies awarded since 2018 went to lower carbon offshore wind and not to polluting biomass plants. They will automatically lapse unless they are explicitly extended.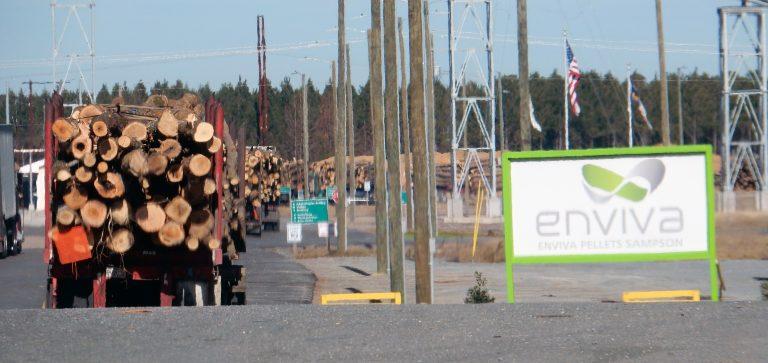 Photo credit - Dogwood Alliance
Burning biomass has been touted by the industry as a green energy alternative to coal, but the evidence shows that it is an inefficient, carbon-intensive technology built on the destruction of precious forests, mainly those in the southeastern US - the primary source of wood pellets for the UK's two government-subsidised biomass plants, Drax and Lynemouth. Rita Frost, from US campaign group Dogwood Alliance, lives among the forests of the North American Coastal Plain. 'Every day, this world-class biological hotspot of diversity, that includes species found nowhere else on the planet, is destroyed to make wood pellets for utilities like Drax,' she says. Campaigners and activists in the UK and US are opposed to felling forests abroad to be burnt in British power plants, particularly in light of the government's commitment to planting 30,000 hectares of trees a year across the UK by 2025.
The number of responses to the CfD consultation through an alert set up by Biofuelwatch shows the government that close attention is being paid to the action it does or does not take to protect the climate and the natural world. 'The public has become so much more informed about issues around climate and energy in the last few years that the government now can't get away with quietly lowering standards that are there to protect the climate,' says Fran Howe from Biofuelwatch. 'With the UK hosting the delayed COP26 next year, the absolute least the government can do to show climate leadership would be to keep in place the GHG and efficiency standards that it only recently introduced.'
In the UK, a new plant is being built by UK company MGT Teesside that would become eligible for the next round of CfD subsidies unless the government reaffirms the GHG and efficiency standards and excludes new plants from applying. The Teesside plant will be supplied by the same company, Enviva, which supplies Drax with wood pellets sourced from the clearcutting of highly biodiverse coastal hardwood forests in the southeastern US. Under the standards introduced in 2018, such pellets would not meet the greenhouse gas limit.
It's scandalous that the government is even considering giving more money to the biomass industry on top of the £1.3 billion it already receives in subsidies each year,
says Almuth Ernsting, co-director of Biofuelwatch. 'We're in a climate emergency, as parliament has acknowledged, so what are we doing propping up an industry that burns trees - our indispensable allies against climate breakdown - while also giving massive handouts to fossil fuel companies?'
Although the CfD consultation closes today, individuals can still make their voices heard on the issue by contacting their MPs about it. Through a new Biofuelwatch alert, you can ask your local MP to raise a question about the CfD changes in parliament, and to contact Alok Sharma, the Secretary of State for Business, Energy and Industrial Strategy (BEIS) and President of COP26 to make sure they get the message loud and clear: retain safeguards against subsidising dirty biomass.