Technology
Is Jim Ratcliffe, the UK's Richest Man, the new Dr Evil?
Ratcliffe wants to grow his personal fortune of £21 billion by fracking national parks
The Sunday pepers cooed over Jim Ratcliffe, announced as the new leader of the Sunday Times Rich List with a personal fortune of £21 billion. In the last year alone he's accrued £15.3 billion for himself. "Son of a joiner" was the favourite soundbite, playing to the tabloids' love of a story of social mobility. But Jim Ratcliffe got rich doing everything in his power to limit his Grangemouth employee's opportunities, and avoided paying £100m worth of tax – enough to pay 2,500 A&E doctors – by basing his chemical firm INEOS in Switzerland.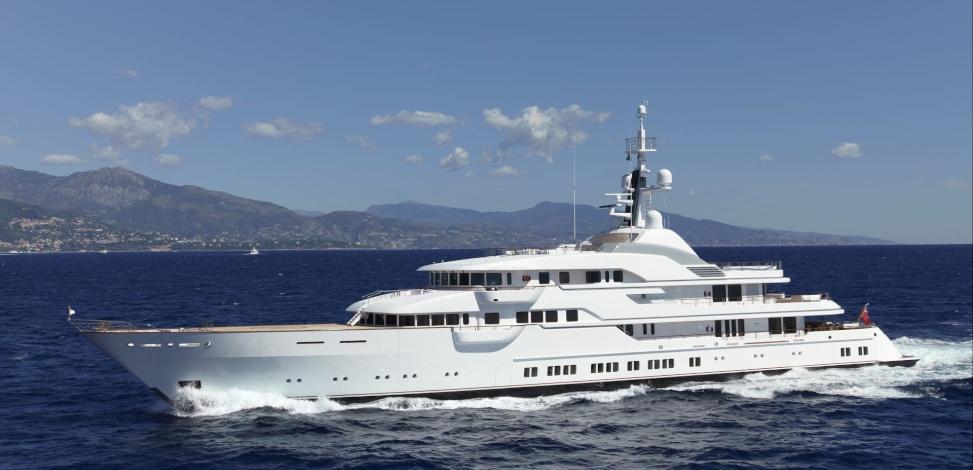 Jim Ratcliffe - owns a US $100,000,000 SuperYacht Hampshire II
His UK home on the Dorset coast is being built on stilts so it will survive rising sea levels as the climate heats up. So Ratcliffe is not the kind of fracker who denies climate change. He's significantly worse. He's the kind that profits from it and condemns the rest of us to a hell of his own creation. Fracking is a major source of methane in the atmosphere, a greenhouse gas 25 times more dangerous than carbon dioxide over a 100 year period. In recent years, INEOS, a chemical firm, has branched out into fracking (hydraulic fracturing) under the name INEOS Shale, and has been investing billions in the equipment needed to frack multiple sites simultaneously. It also holds the most exploration licences in the UK for future fracking activities. If Ratcliffe's gamble pays off and INEOS drills a large proportion of the 6,100 wells needed all over the UK countryside to reduce gas imports by half for a decade, water sources will be polluted, communities devastated, house prices annihilated and climate change exacerbated. Fracking has been called a "death sentence for soil" and is known to cause earthquakes. INEOS has refused to rule out fracking underneath the North York Moors National Park, and won the support of their friends in government to make sure no rules are put in place setting minimum distances between fracking wells and homes.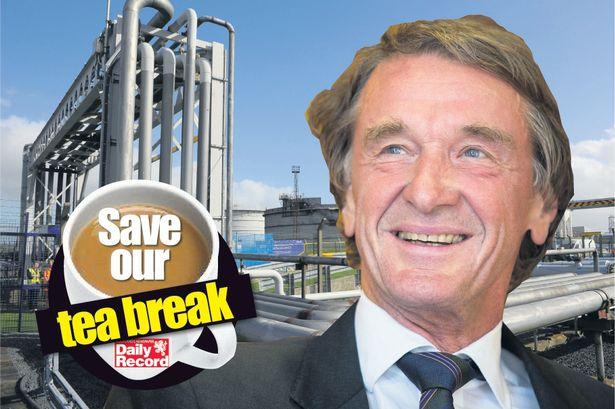 For the workers of Grangemouth, having Ratcliffe as boss has meant reduced wages, lower pensions and fewer rights. For nature, INEOS activities have contributed to the pollution of the ocean with plastics. The good news is that INEOS is vulnerable. Its massive investments mean it is in deep debt, and without the returns that would enable it to monopolise the fossil fuel industry in the UK, its future would be bleak. By stopping the fracking industry in its early stages at sites like Preston New Road in Lancashire and Kirby Misperton in North Yorkshire, communities can be saved from Jim Ratcliffe's colonial ambitions.
All over the UK, local people are skilling up and preparing to resist fracking in the places they treasure, and many are also joining the front line at the first fracking wells, in Lancashire and Yorkshire. Right now, activists are engaged in 3 months of united resistance at Preston New Road near Blackpool and are looking for people to observe, take photos, cook food and join direct actions. With £21 billion in his pocket and his empire at stake, Jim Ratcliffe isn't going to roll over, but he almost certainly didn't count on the depth of antagonistic feeling. He once told a reporter that his industry relies on the support of the public: "we need their sympathy," he said. That's something all the money in the world can't buy.