Technology
Government slammed for poisoning bees
The Wildlife Trusts challenge 'unlawful' go-ahead for bee killer pesticide on sugar beet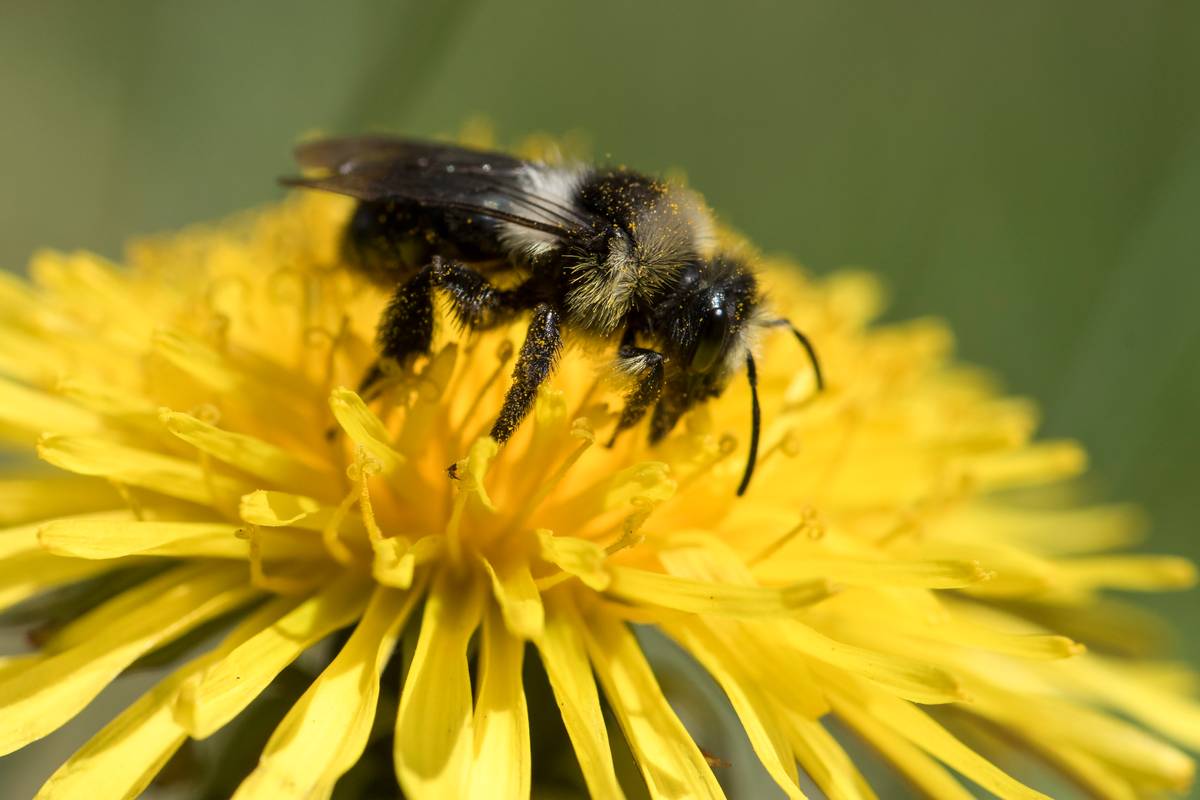 The Wildlife Trusts have sent a legal letter to the Environment Secretary, George Eustice MP, questioning his emergency authorisation of the use of a pesticide in the UK, which is banned for use outdoors in Europe because of the risk it poses to bees and wild pollinators.
Syngenta's Cruiser SB, which contains a dangerous neonicotinoid, has been given emergency authorisation for use on sugar beet seed in the UK in 2021. The government's statement announcing the authorisation notes that it envisages renewing the authorisation over 3 years.
Environment Secretary, George Eustice, issued the authorisation for the pesticide on 8 January to protect the crop from beet yellows virus carried by the peach potato aphid Myzus persicae in response to an application by NFU Sugar and British Sugar.
Cruiser SB contains thiamethoxam and 'Poncho Beta', a pyrethroid/neonicotinoid combination (beta-cyfluthrin/clothianidin). Use of the pesticide in the UK is banned for widespread use under EU law retained by the EU Withdrawal Act 2018. Although the emergency authorisation proposes to control and strictly limit the use of these chemicals, our client believes they will still cause harm to the environment.
The neonicotinoid in question, is known to present an acute and long-term risk to bee colony survival and all outdoor use has been prohibited under EU regulations since 2018. Its use is only permitted in an emergency to tackle a danger that cannot be addressed by any other means.
Represented by Leigh Day solicitors, The Wildlife Trusts have written to the Department for Environment, Food and Rural Affairs (DEFRA) with their challenge, saying the Environment Secretary's decision to allow the use of the pesticide is flawed and questioning whether it is legally sustainable.
They say there is no new evidence to justify revising the 2018 findings of the risk to bees and DEFRA has also failed to properly assess the risk of harm to other wildlife.
Craig Bennett, chief executive of The Wildlife Trusts, said:
We are preparing to take legal action unless the Government can prove it acted lawfully. The Government refused a request for emergency authorisation in 2018 and we want to know what's changed. Where's the new evidence that it's ok to use this extremely harmful pesticide?
"Using neonicotinoids not only threatens bees but is also extremely harmful to aquatic wildlife because the majority of the pesticide leaches into soil and then into waterways. Worse still, farmers are being recommended to use weedkiller to kill wildflowers in and around sugar beet crops in a misguided attempt to prevent harm to bees in the surrounding area. This is a double blow for nature."
Leigh Day solicitor Tom Short said:
"Our client is deeply concerned that the Secretary of State has granted this authorisation despite the serious risks that use of neonicotinoids outdoors presents to the natural world. The UK Expert Committee on Pesticides, along with many other expert bodies, has repeatedly urged against such authorisations. The Secretary of State's announcement provides no new evidence of a genuine need to resort to the use neonicotinoids justifying an emergency authorisation or that the risks of such use can be adequately controlled. Our client is pressing for urgent answers and contemplates pursuing this in the courts if Secretary of State's response falls short."
Red tailed bumblebee (c) Jon Hawkins Surrey Hills Photography