Immersive documentary following frontline communities battling opencast coal mines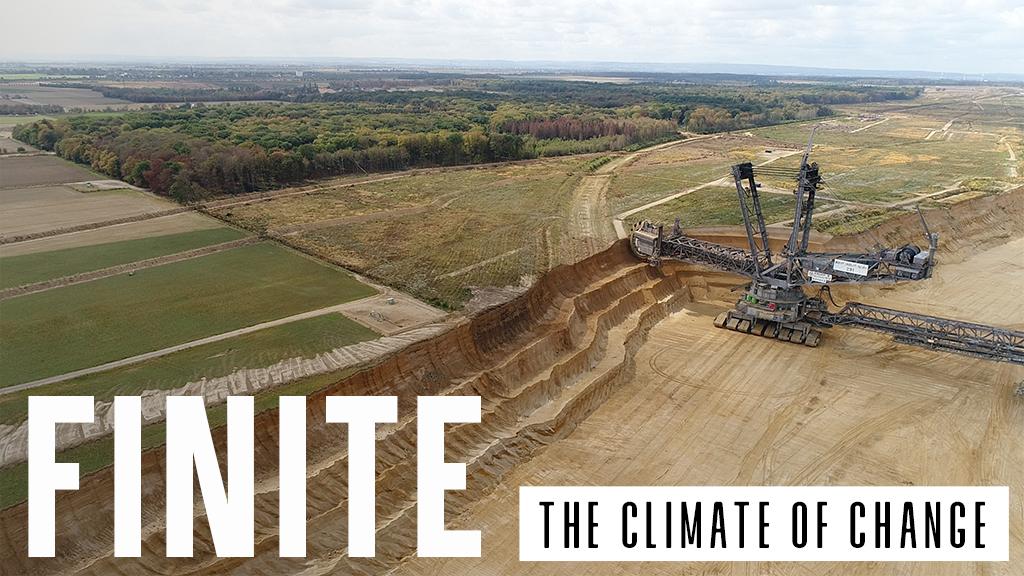 From filmmakers, Rich Felgate and Ryan Keane, Finite is an immersive feature-length documentary following frontline communities in conflict with opencast coal mines and the forces behind them. The team also boasts editor Ariadna Fatjo-Vilas (The Act of Killing), whose films have received an Oscar nomination, a BAFTA award and three BAFTA nominations.
On the brink of climate breakdown, new coal mines are still being started and expanded in the UK and Germany. Leading with authentic, personal stories captured during three years inside the climate movement, Finite is a raw and eye-opening account of what's happening in our 'greenest' areas.
The documentary follows a small community in northeast England forming an unlikely alliance with a group of international activists and are radicalised into action to save the beautiful Pont Valley from the destruction of a new coal mine. While in Germany, activists risk their lives to defend the 12,000 year old Hambach Forest from being obliterated by Europe's biggest coal mine.
The campaign to Protect Pont Valley recently hit the news with a landmark victory where Durham County Council voted to reject plans to expand Bank Group's opencast coal mine. The film provides an intimate portrayal of the campaign from over two and half years from the lows of resisting commencement of mining to stopping it's expansion. Finite puts forward compelling evidence that Banks Group acted unlawfully regarding destruction of the habitat of protected Great Crested Newts found in the Pont Valley.
"Finite is about people taking direct action - making change themselves instead of appealing to a higher authority to do it. For me, making this film is direct action. I felt like the stories of resistance from the climate movement were not getting told beyond occasional news articles and rarely in depth, so I thought I'd do it myself," says Rich Felgate, co-director of the documentary.
Finite launched a crowdfunding campaign on Kickstarter earlier this month to raise money for the film's post-production costs. After reaching 100% of its target in only ten days, any additional contributions will go towards funding an impact campaign designed to inspire audiences to take action. The campaign will run until 9pm (BST) on Sunday, 9 August 2020.
Learn more and support the project now at http://kck.st/3iLiim9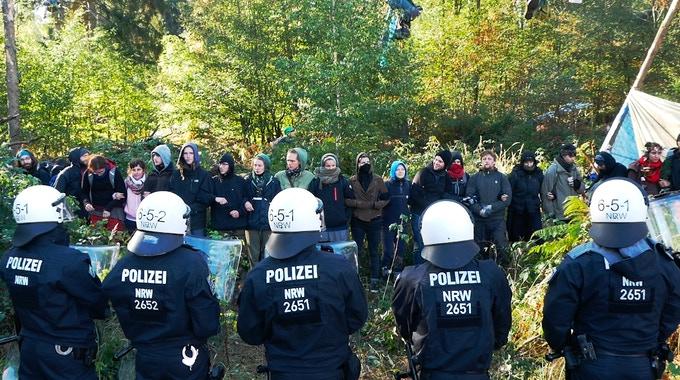 Protestors use their bodies to defend the Hambach forest during a month long eviction of the forest occupation
"We lost so much in our campaign against opencast mining, but we also gained so much. We showed what communities can achieve when we work together and fight back, and now our campaign is now part of a global movement. Our story in Finite can inspire other people to stand up against power and stop needless destruction like we have endured. We need change now more than ever."
June Davison, a campaigner who lives less than 300m away from the Bradley opencast and is featured in Finite