Nature
Trans.MISSION II films merge climate science and storytelling
International public engagement collaboration project communicate cutting-edge science to new audiences
Hay Festival and the UK's Natural Environment Research Council (NERC, a part of UK Research and Innovation) have launched the final free films in their Trans.MISSION II collaboration today merging the latest climate science with storytelling to communicate cutting-edge science to new audiences.
Confluence, a new animation by Chris Haughton, and Day Zero and Chips, a film based on a new story by Patrice Lawrence inspired by the work of Dr Sarah Ayling, Professor Lindsey McEwen and their team of experts at the DRY project, are available to view online now at hayfestival.org/transmission and will be discussed in a live event during Hay Festival Digital at 10.30am BST today.
Trans.MISSION II is the first international public engagement collaboration project for NERC. At a time of unprecedented public interest in how human actions affect the environment, the project has paired NERC researchers from Colombia, Peru and the UK with artists and storytellers in each country to create stories about ongoing research projects over the past year.
The Peruvian strand culminated at Hay Festival Arequipa with the launch of Glacier Shallap, a short play from writer and actress Erika Stockholm drawing on the work of Cabot Institute's Professor Jemma Wadham and her team of glaciology experts in the High Andes. And at Hay Festival Cartagena, the project's Colombian strand culminated with the release of Espiral, a story by writer and activist Juan Cárdenas inspired by the work done by Dr Naomi Milner and her team on deforestation.
These pieces aim to inform, engage and inspire members of the public and future researchers in environmental science and the processes of research and will be discussed in a series of panel discussions during Hay Festival Digital.
Alison Robinson, Director of Corporate Affairs, Futures & Change at NERC, said: "NERC-funded researchers are substantially contributing to our understanding of the planet and how we find solutions to the environmental challenges we all face. Communicating that innovative research in engaging ways is crucial.
This exciting collaboration with the Hay Festival Digital brings environmental science to new audiences and I'd like to encourage everyone to watch and share these works.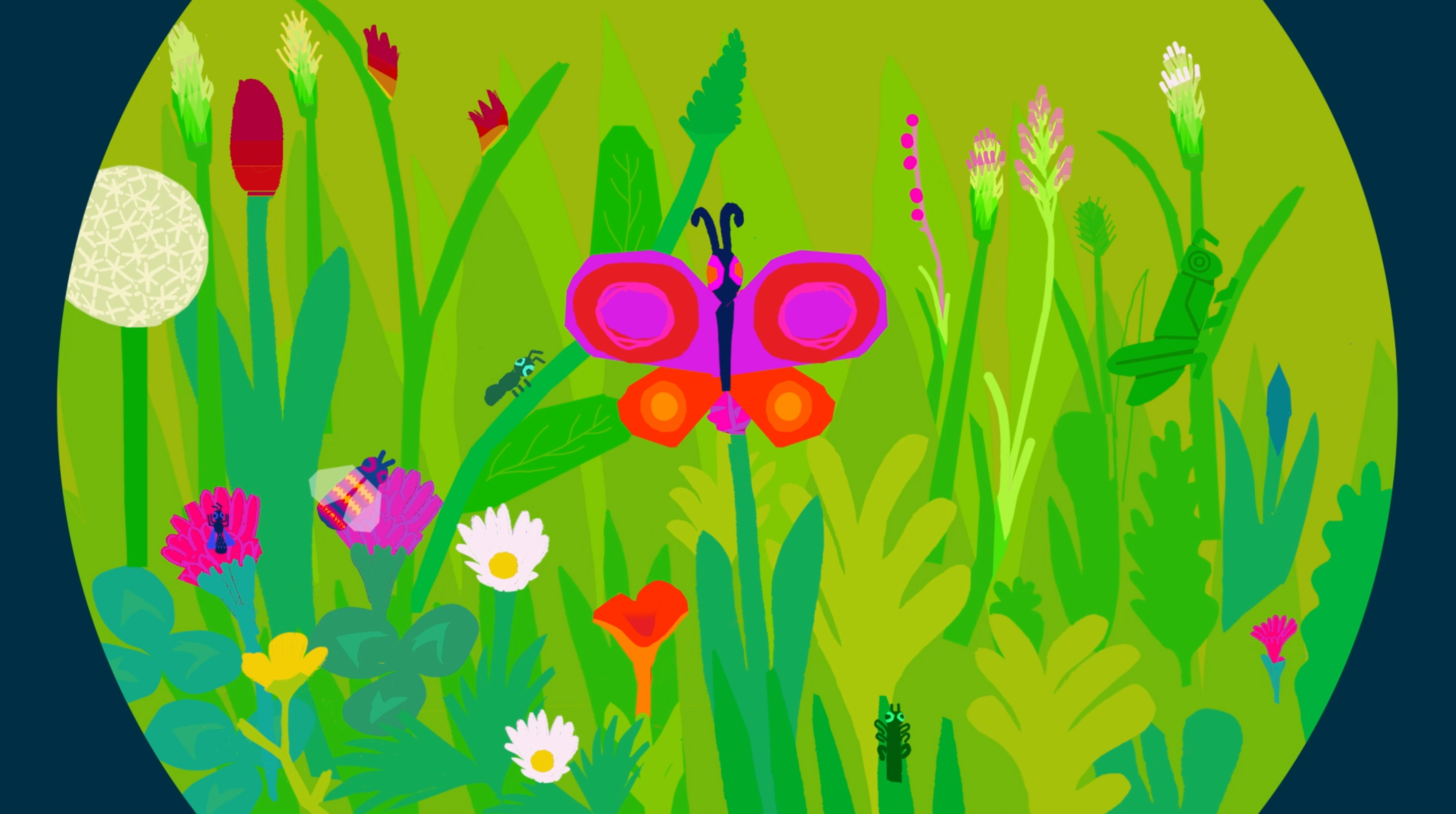 Patrice Lawrence, writer and Trans.MISSION II participant, said: "As a writer, I am passionate about portraying voices and perspectives that are under-represented in mainstream fiction. I wanted to write a story that could start a conversation with young people who aren't engaged in the discussions already by thinking about how everyday life will change in the future. In fifty years' time, will it be socially taboo to wash your hair every day? Will rice and strawberries be luxuries in the UK? What is our local environment telling us already that we don't notice?"
Chris Haughton, illustrator and Trans.MISSION II participant, said: "I'm passionate about science and the natural world. I read mostly non-fiction myself and often while I am reading, I try to imagine how I would visualise it. I do it just to help me understand, but I often think that some science, especially climate science, is quite intangible, and illustration and animation are great tools to help visualise these things."
Andy Fryers, Sustainability Director at Hay Festival, said: "A year of international collaborations between climate scientists and storytellers has come to fruition during Hay Festival Digital. We are delighted to launch the work from our UK participants Patrice Lawrence, Dr Sarah Ayling and Professor Lindsey Mcewen, to reveal Chris Haughton's contribution, and to hear from our global contributors on what Trans.MISSION II has meant to them. We hope that by building this shared space for engagement at the cutting edge of environmental research with NERC, we can find new ways to imagine a better future together."
Trans.MISSION II follows 2018's UK-only pilot, which saw three films released: Message from Antarctica by polar researcher Emily Shuckburgh and illustrator Chris Haughton, Clean Air Starts at Home by Aardman Animation Studios director Dan Binns and atmospheric chemist Professor Ally Lewis (voiced by Marcus Brigstocke), and the Weather Watching series by poet Nicola Davies and climate scientist Ed Hawkins. View them online at hayfestival.org/transmission.
NERC is the UK's main agency for funding environmental science, covering the full range of research from the deep oceans to the upper atmosphere and from the poles to the equator. Tackling major issues such as clean air, water and energy, extreme weather and the impact of our environment on human health, NERC scientists play a critical role in understanding how our planet works.
*This week, Hay Festival Digital sees more than 100 award-winning writers, global policy makers, historians, pioneers and innovators take part, celebrating the best new fiction and non-fiction, and interrogating some of the biggest issues of our time, from Covid-19 and world health, to the climate crisis and our future, under the theme of #ImagineTheWorld. *