These communities are tackling advertising billboards - a new front in the battle for climate justice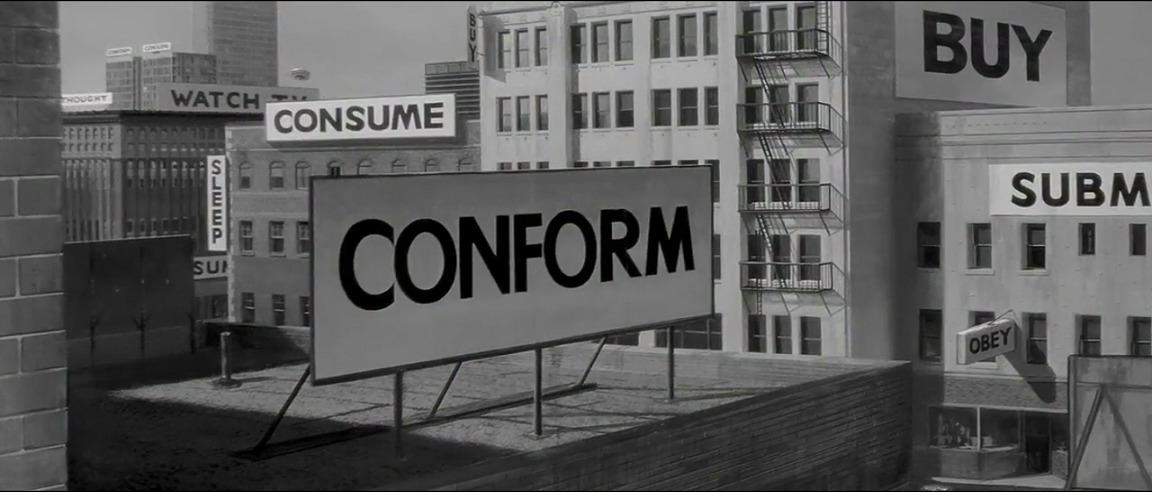 We need to change the way we think about what a good life is. We need to change the social narrative that puts an emphasis on a good life depending on a high consumption and quick disposal.
Sandra Diaz, co-author, United Nations Intergovernmental Science-Policy Platform on Biodiversity and Ecosystem Services (IPBES), May 2019
International reports detailing the ongoing ecological collapse have become a common feature on our media landscape. The latest report on 8 May 2019 by the IPBES detailing biodiversity loss and accelerating species extinction, however, came with less conservative policy recommendations than usual; calling for a cultural shift in the narratives we tell about the good life.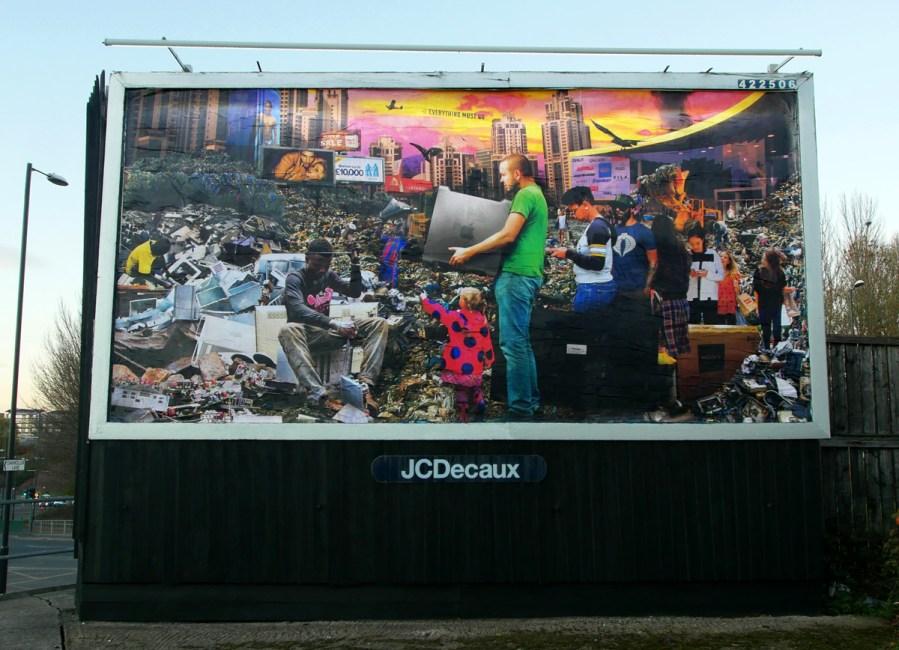 _'Waste World' an unauthorised billboard artwork in Manchester by Bill Posters _
Discussion about narratives lead to the question: which stories are being told in public life? And who are the storytellers in today's societies? One clear contender stands out in the economies of the Global North: advertisers. In Britain, advertising is an £18 billion pound a year industry - with the UK a world leader.
Huge armies of creative talent are marshalled everyday to sell us a dizzying array of consumer goods and services. As the power of advertisers has grown over the decades, so has resistance against it. Anti-advertising campaigns were a prominent feature of the alter-globalisation movements of the 1990s and 2000s. The 'subvertising' tactics (subverting advertising) of groups like Billboard Liberation Front and Adbusters were picked up in the UK by groups such as Brandalism and Special Patrol Group with regular guerrilla art interventions on billboards, bus stops and tube networks across Britain and continental Europe.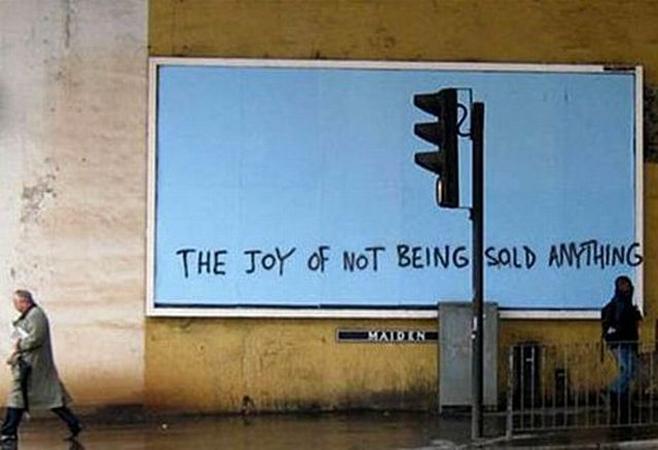 Now - residents in Bristol are organising to create the UK's first advertising-free city following in the footsteps of Grenoble in France. The Adblock Bristol campaign has united a broad alliance of parents, planners, women's groups, environmentalists and street artists. In the last two years the group have knocked back over 15 huge digital screen planning applications and 25 smaller 'InLink' units from advertising giants like JCDecaux and Clear Channel. They've gone door-to-door in communities, hijacked corporate ad spaces on high streets for local kids and families to express themselves, had unlawful billboards removed from the city centre and lobbied Bristol Council to amend their planning laws with a recent online petition calling for No New Billboards. They even run their own alternative billboard in East Bristol showcasing community art instead of corporate ads.
Beyond planning applications and neighbourhood battles with advertising giants, campaigners are keen that bigger conversations  about the economy and what makes the 'good life' don't get lost. Is it the medium or the message? Both. Bristol has around 1200 outdoor advertising spaces already - pushing new cars, junk food, fizzy drinks and fast fashion among other products. Advertising can be seen as a key driver in the consumer machine, with sophisticated techniques repeating and re-enforcing the implicit message that consumption equals happiness.
Specific industries use outdoor ad sites more than others. The motor industry, for example, is the 7th largest sector using outdoor advertising in 2017. Billboards are largely aimed at motorists - hence their huge size. Brands such as Ford, BMW, Mercedes, Toyota, Nissan, Audi, Fiat and Citroen spend around £25 million on out-of-home ads in the UK annually. This has the effect of re-enforcing the dominance of car culture at a time when local authorities are urgently trying to promote sustainable transport as a remedy for air pollution, ill health and social isolation.
Artwork by Alex Lucas installed on the Burg Arts community billboard, East Bristol
When it comes to the environmental damage caused by consumerism, advertisers have very little to say. Concerns about pollution or the impact of extractive industries around the world, rising emissions or climate breakdown are notable by their absence from marketing campaigns. The main message we absorb in our streets says: business-as-usual, carry on consuming.
In response to the charge that the ad industry is now a key part in the ecological crisis, a handful of ad agencies are trying to specialise in positive behaviour change campaigns. Other ad firms are attempting to find a social purpose by becoming Benefit-Corporations.
Campaigners at Adblock Bristol are not waiting around for the ad industry to green its image or democratically reform itself. For a happier, healthier and less stressed out city, we want to see Bristol's corporate billboards removed to free up our mental space from the relentless pressure to consume - and to let new stories about the good life shine through. At the same time, we hope to check the power of the corporate polluters and big business who dominate our visual landscapes. As one of Bristol's more famous exports noted:
They have re-arranged the whole world to put themselves in front of you. They never asked for your permission, don't even start asking for theirs.
Banksy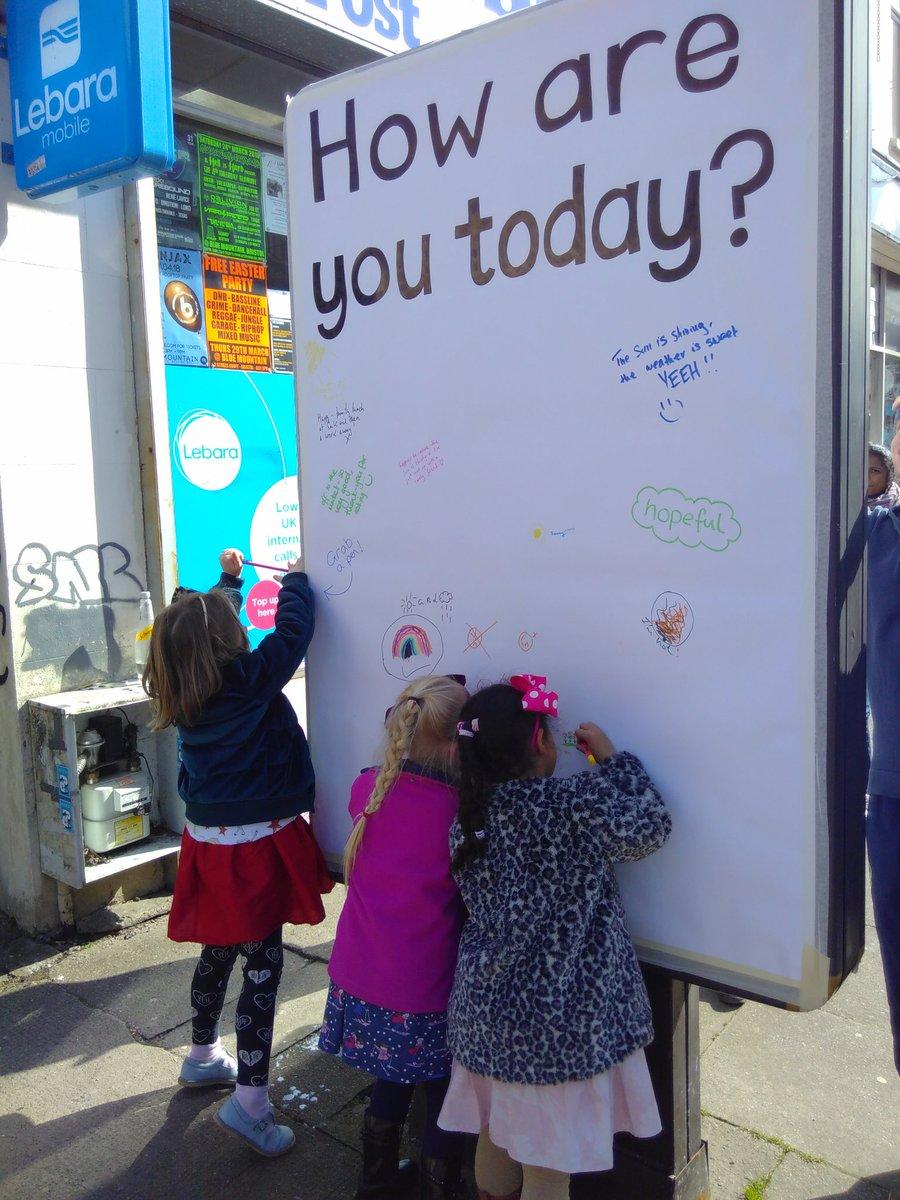 Kids enjoy a temporarily reclaimed advertising panel in South Bristol