Legendary London party calls in community support
Getting together to dance has been fundamental to the human condition since time immemorial. These nourishing experiences connect us to each other and boost health and well being. Since lockdown many of us have suffered from a severe lack of parties and to be frank - a musical zoom with mates comes no where near the quality rumpus we are seeking.
Secretsundaze has been thrilling crowds with its parties for nearly twenty years. Recently it launched its new sustainability initiative - Dance 2 Sustain - with the aim of totally overhauling the live events to make them much greener. Sadly, Covid-19 has totally busted the roll out and now the whole operation may go under without community support.
Having cranked one out at more then my fair share of beautiful Secretsundaze parties I heartily endorse the efforts to keep this wonderful slice of London cultural life alive through these hard times. Please chip in if you also think that dance, parties, festivals and opportunities to get wild are foundations upon which we will build a fruity new ecological world.
From Secretsundaze
Our crowdfunder ends on Tuesday 18th, so it's now your last chance to help Save Secretsundaze. If you care about dance music culture and want to get involved, please pledge your support, cop one of the exclusive rewards on offer and share the message far and wide.
We've been throwing Secretsundaze events in East London for close to 20 years now. Looking back, that's one hell of a lot of parties - both at home and around the world - that have brought together tens of thousands of people to celebrate life and enjoy underground dance music in it's various shapes and forms.
Today, Secretsundaze isn't just about those parties; it's a record label with nearly 50 releases and a community music studio which gives affordable access to local music makers. We're really proud of what we have created.
The word community is bandied around a lot in dance music but our community is one of our biggest motivations; it's what drives us week in, week out. Many people have made lifelong friendships on our dance floors and we know of countless couples who have met their life partners at Secretsundaze.
Secretsundaze as an organisation is now in very serious trouble. We've never asked for help before and with so many people suffering at the moment, it was not an easy decision to come to, but if we're to survive this period, we need our community's support to Save Secretsundaze.
90% of our income is generated from live events. Without that income, we are simply unable to support the team of people who work incredibly hard to help us do what we do. Unlike many other businesses we are still uncertain when that income will return. On top of that, last month, we had to vacate our studio space, our last modest revenue stream that was able to operate during the crisis, to make way for yet another East End property development.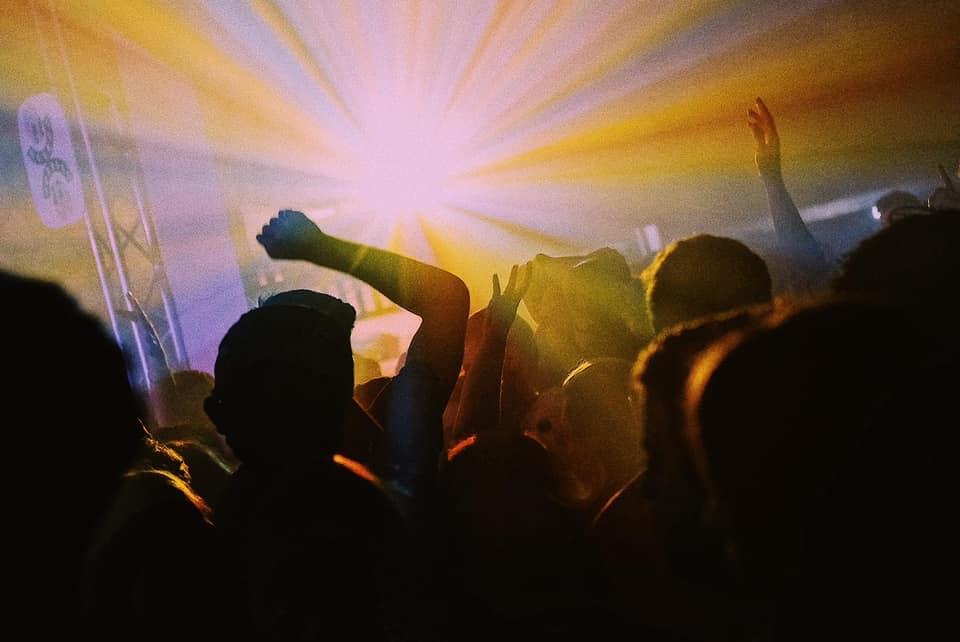 Money raised through this campaign will help keep the Secretsundaze world alive and will go towards securing a new studio, where we'll create a learning centre that will allow us to formally train and mentor young people wishing to learn how to make and play electronic music.
With the support you show Save Secretsundaze, we enter into a commitment to continue to do things for the right reason, striving for excellence and fairness, operating our business in an environmentally sustainable way and giving people opportunities that for some, might not be so easy to come by. If you've ever danced to one of our sets, raved at one of our parties, bought any of our records, passed through our studio or are simply passionate about dance music then please consider donating whatever you can afford. Any support you can show would mean the world to us.
We have some great rewards on offer that have been very kindly donated by some talented friends of ours, alongside some exclusive merchandise and studio sessions. Check these out on the right, and find photos of the prints and merch below.
Finally, and only when it is safe to do so, we look forward to seeing you on the dancefloor, hopefully in better days and for the mother of all parties.
Love James & Giles xx