Culture
How good for the world can a business actually be?
Dr Bronners - 2019 winners "Best For The World" top B Corp prize - envisage a new restorative capitalism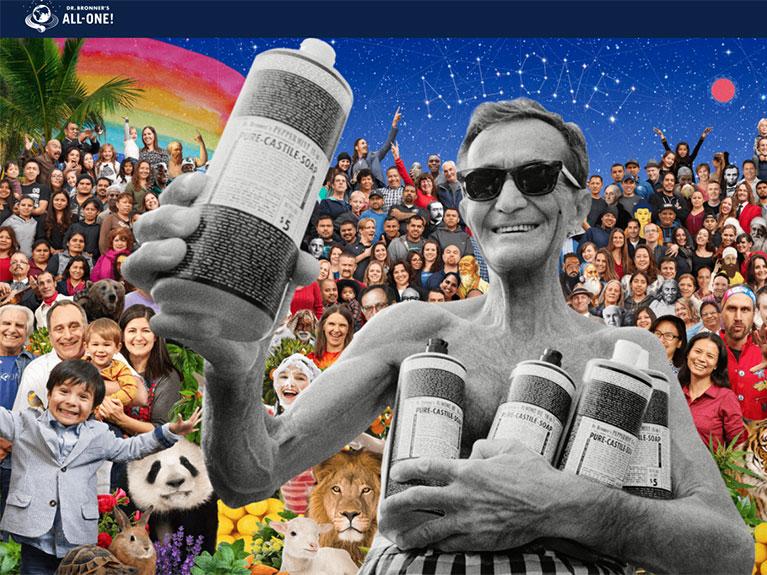 Ecohustler interviews Michael Bronner - President of Dr. Bronner's, the top-selling brand of natural soap in North America and producer of organic body care and food products. He is a grandson of company founder, Emanuel Bronner, and a fifth-generation soap maker.
Congratulations - Dr. Bronner's just won "Best For The World", top B Corp, for your exemplary societal and environmental impact. What are you doing right?
If you look at how our soap started, it was my grandfather talking in auditoriums about his philosophy and people coming to get the freebie soap he was selling or handing out on the side. When he realized people were taking it without listening to him speak, he started writing his philosophy on the bottle in tiny script, so he made soap to sell the label, not the label to sell the soap. His personal mission to unite mankind was always number one and the soap was always secondary.
As a family-owned brand, we've stayed committed to his vision. Our business is an example that a company can be successful and profitable, while still promoting and modelling progressive business practices and sustainability programs. Our commitment is underscored by our organic and Fair Trade sourcing for raw materials, our generous compensation packages for employees, as well as regular financial contributions to charitable and activist causes, which include regenerative organic agriculture and climate change.
This year, we've also started our new All-One UK Initiative. This programme is a local-to-the-UK branch of a new global initiative called All-One International seeking to ensure that mission-aligned advocacy is supported in the markets that Dr. Bronner's sells its products in, which is at the heart of the company's continuing global growth and expansion. Through this initiative, at a minimum, 1% of Dr. Bronner's sales to the UK market each year will be donated to local advocacy efforts in support of social justice, animal advocacy, and environmental sustainability.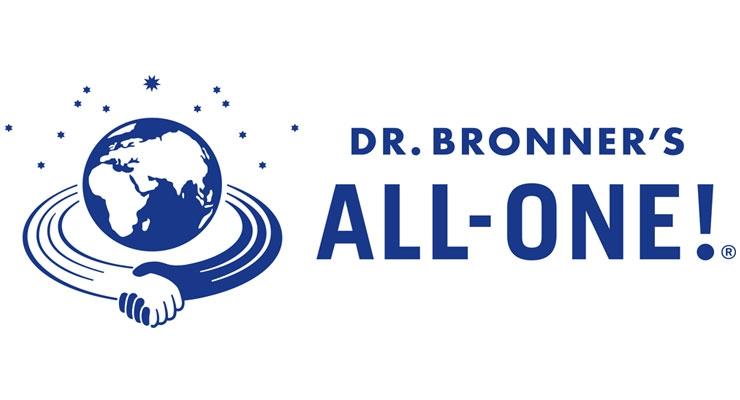 What challenges remain?
Organic integrity in body care is one of the main issues we've faced over the years. Dr. Bronner's has always fought for a marketplace where consumers are not misled into purchasing bogus synthetic-schlock products masquerading as real certified organic personal care. In 2005, we filed a lawsuit against the USDA to allow for qualified non-food products to wear the round green "USDA Organic" seal, which was a success. After several more years of trying to stop the ever-increasing tidal wave of false organic claims within the natural personal care industry, we sued a group of greenwashed body care companies claiming to be "organic" for false advertising. The suit only claimed $1.00 in damages, as the real point was to simply put a stop to unfair and deceptive practices.
We are in a better place now than we were ten years ago, when all kinds of synthetic products were making organic claims, even in health food stores and cooperatives. Now in the US, all organic body care products sold in Whole Foods Market, as well as in cooperatives organized under the National Cooperative Grocers Association (NCGA), and by extension the natural marketplace, must be certified to comply with established organic standards.
However, there are still no legal regulations to prevent a body care product from being inaccurately labelled as organic. While very strict standards are enforced by the USDA for organic food products, there are no legally binding regulations for body care products.

What are the main challenges for a business to have a positive impact?
In the personal care industry, packaging is the major issue. In the short term, I think that the best thing brands can do here is move towards using recycled and recyclable or biodegradable packaging. Ten years ago we moved to 100% post-consumer recycled bottles to minimise the impact of our packaging as much as possible while we researched other solutions. One area that we've been keeping a close eye on is bio-plastics research, which involves using renewable resources like plants and bacteria to create plastic that would otherwise be produced from petroleum. As of now it's in the early stages, but we have great hope for the future of this potentially industry-changing innovation.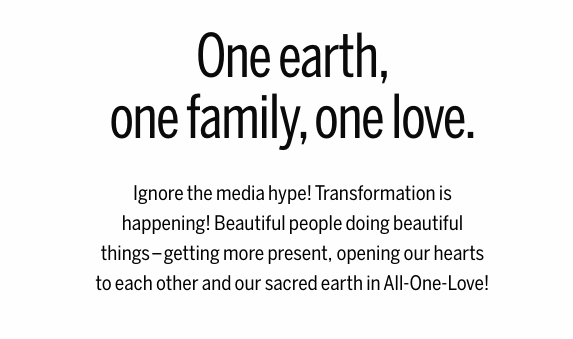 Why are so few businesses ethical?
It's good to see that consumer demand and greater awareness on our global impact is driving more businesses to be ethical. At Dr. Bronner's we have shown how you can operate ethically while still developing a profitable business. In our case this is so we can give back to our communities and make positive change happen.
What is a Certified B Corp?
Certified B Corporations are social enterprises verified by B Lab, a non-profit organization. B Lab certifies companies based on how they create value for non-shareholding stakeholders, such as their employees, the local community, and the environment.
What is regenerative agriculture?
In short, regenerative agriculture is a system of farming principles and practices that seeks to quite literally heal the soil, allowing it to sequester carbon from the atmosphere to help mitigate our changing climate. Soil health affects everything from plant health to human wellbeing and the future of our planet.
Regenerative organic agriculture prioritizes soil health while simultaneously encompassing high standards for animal welfare and worker fairness. The idea is to create agricultural systems that work in harmony with nature to improve quality of life for every creature involved.
We work closely with thousands of smallholder farmers in Africa, Asia, Latin America and the Pacific to implement regenerative organic practices such as minimal tillage, diverse crop rotation, composting, and cover cropping. Dr. Bronner's key raw materials—like coconut oil, olive oil, palm oil and peppermint oil—come from certified organic and fair-trade smallholder farmers. In addition, by nurturing soil health, regenerative organic agriculture can reduce greenhouse gas emissions on the farm and sequester carbon from the atmosphere.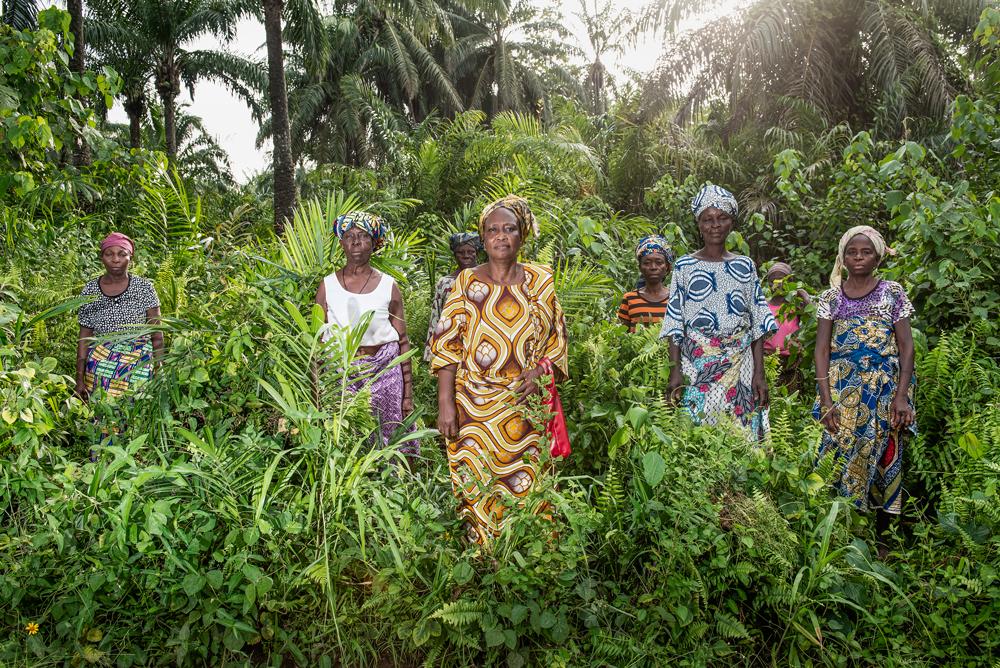 Regenerative Agriculture in Benin by Fabrice Monteiro via The Gaia Foundation
The Amazon is on fire and scientists tell us we may be at a tipping point that could lead to the collapse of human civilisation. What role can businesses play to stop the catastrophe?
The fires we're seeing now are a direct result of industrial agriculture and the deforestation it causes. In combination with a warming climate, this makes the Amazon more vulnerable. For businesses, its critical to support the rights of indigenous peoples in the region, as they are on the front lines of rainforest survival, while holding corporate interests accountable in order to protect the Amazon for generations to come. That's why Dr. Bronner's is matching all donations to Amazon Watch—a nonprofit organization dedicated to preserving the Amazon's ecological systems and providing direct support for indigenous communities fighting to defend their rights and territories. We can do twice as much together: for every dollar donated, we'll match it—up to $10,000.
What should be done about the mega corporations that still create the most pollution, like the big oil companies? Can ethical shopping really put a dent in the devastation being done to the natural world?
Ethical and organic products have experienced exponential growth in the last couple of decades, a trend that has been largely consumer-driven. This in itself puts pressure on larger corporations. Because consumers have been demanding healthier food, grown with respect for the environment, companies have stepped in to provide customers with products they can trust. In much the same way, consumers can demand that brands, farmers and producers take the next big step and make their products not only organic, but regenerative organic. Consumers have the power to ensure that our planet's future contains healthy soils and healthy communities, as well as mitigate the worst effects of runaway climate change.
This year, we've focused a lot on raising awareness of Regenerative Organic Agriculture through our global "Heal Earth" campaign, which includes setting up a regenerative organic agriculture accreditation standard. It is a campaign we will continue to run.
What else should people do?
Most importantly we all need to stay informed and stay active, including educating one another on what is possible. I think this is key to staying optimistic about overcoming the climate crisis. It's so easy to feel hopeless and like change is out of our hands as individuals.
Paul Hawken's organization, Project Drawdown, is a great resource which ranks a range of strategies for mitigating climate change. Regenerative agriculture, along with forest and wetland restoration, is at the top of the list of most effective approaches.
When we understand more of what experts and scientists have identified as necessary to address this crisis, we can better understand the impact of decision makers, both good and bad, both in the private sector and the public sector. This is crucial in empowering individuals and organizations to further the necessary dialogue for taking the most effective action as a society.