New film explores cultural and ecological revival in Uganda's Great Lakes region
A new film, released by The Gaia Foundation and Ugandan partners ANARDE, NAPE and AFRICE, documents how indigenous communities are reviving the diversity and health of their culture and ecosystems in the midst of a climate emergency.
The Albertine Rift, in which Lakes Albert, George and Edward lie, is one of the most biodiverse regions in Africa. But this area and the communities that call it home have suffered historic dispossession and erosion and are now under threat from a massive planned expansion of oil extraction.
Custodians of Life - Reviving Culture and Nature in Uganda's Great Lakes charts the work of indigenous Bagungu communities to reverse the ecological damage and cultural erosion that have affected their lands along the shores of Itaka Lya Mwitanzige (Lake Albert) in these challenging circumstances.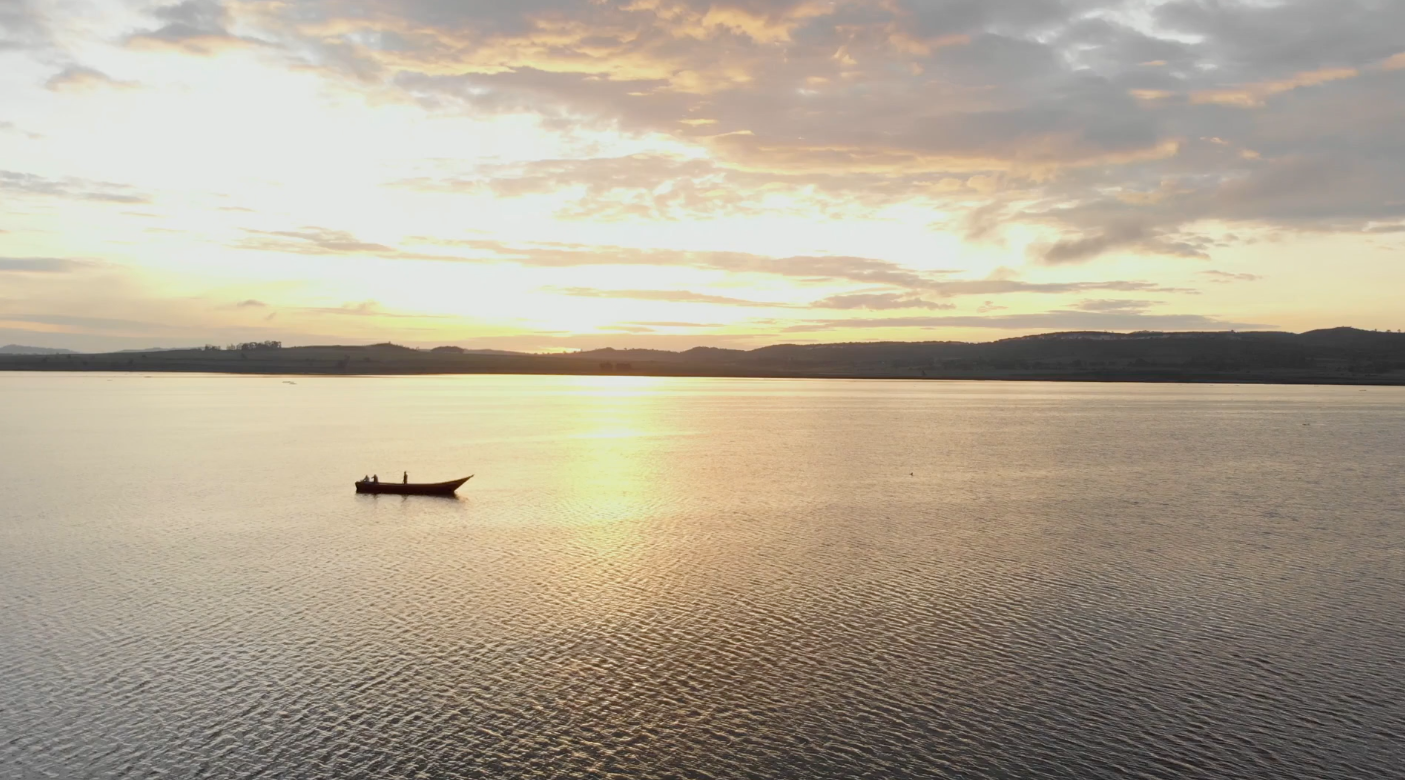 Lake Albert - credit - __Ben Gray for The Gaia Foundation
Bagungu communities have followed a path to cultural and ecological revival trailblazed by Amazonian Indigenous communities in the 1990s. Methods employed include regular, intergenerational community dialogues, eco-cultural map and calendar making and documenting customary laws and governance systems for the first time.
Cultural pride and community self-governance are surging back amongst the Bagungu as a result of these efforts. Food security and nutrition have been boosted by the revival of a rich diversity of traditional, locally adapted, climate resilient seed varieties. Sacred natural sites, which are critical havens for biodiversity and traditional spiritual practices, are being restored and revitalised.
Alon Kiiza __- credit - __Ben Gray for The Gaia Foundation
Dennis Tabaro, an Earth Jurisprudence Practitioner who has been accompanying the Bagungu on their journey, says:
These communities are showing the way for many others in our nation who have suffered colonialism and now find themselves facing the realities of climate change and destructive projects. They have revived their ecological knowledge together and are healing their ecosystems for present and future generations.
Through this remarkable revival the Bagungu have also made new allies. The Buliisa District Government recently passed new ordinances recognising and protecting the sacred natural sites and the traditional governance systems of the Bagungu. Meanwhile, Uganda's Government has taken an exciting step towards becoming the first African nation to fully enshrine the Rights of Nature in its legal system via a new Environment Act.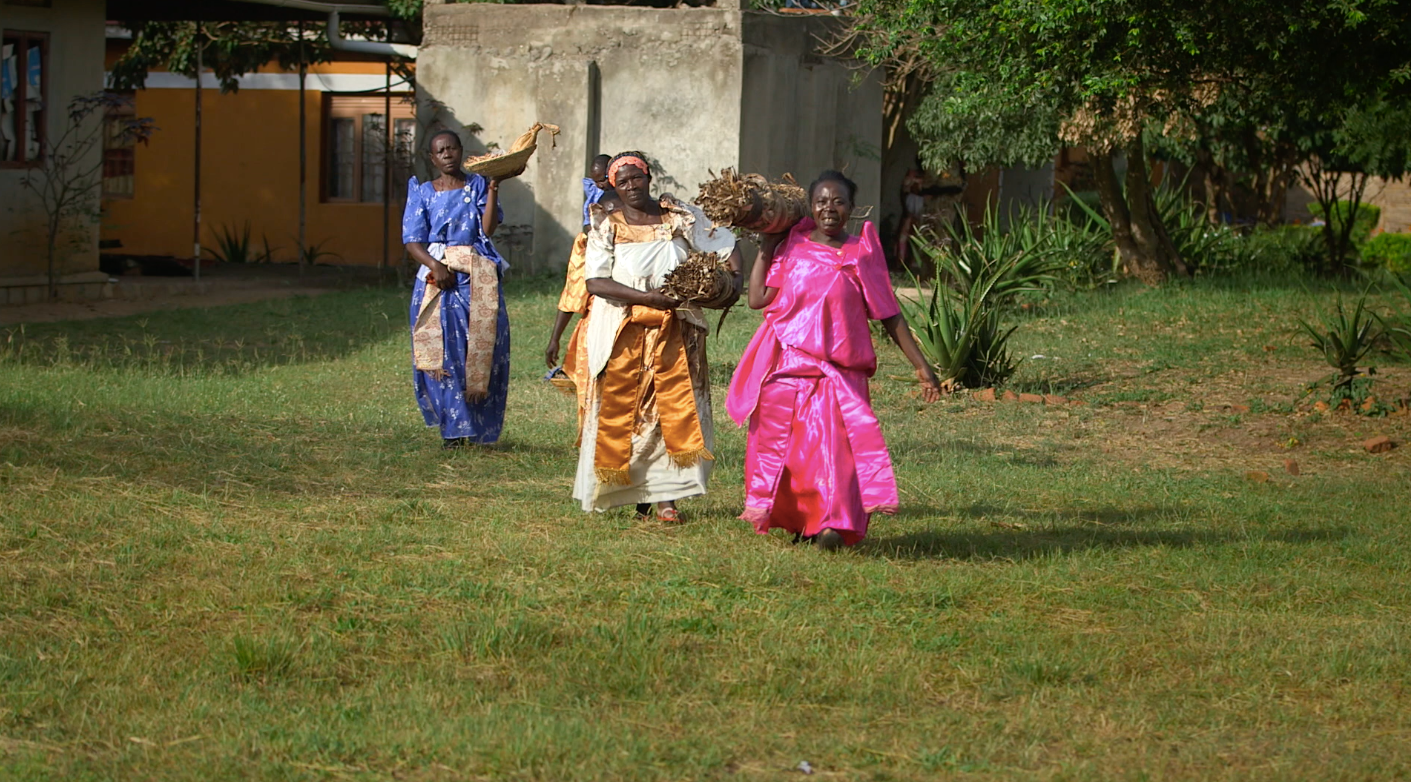 Kabaale women __- credit - __Ben Gray for The Gaia Foundation
"The Ugandan authorities are recognising the Bagungu's work and opening the door to a different kind of future for our country - by decolonising our minds and drawing on our rich ancestry to remember that development and well-being can and must be attained in harmony with Nature. Uganda is now poised to become a leader in Africa and globally as it takes this opportunity", says Tabaro.
In 2017, Bagungu custodians also played a critical role in convincing the African Commission on Human and People's Rights to adopt a new resolution (Res. 372) calling for continent-wide recognition and protection of Indigenous sacred natural sites and ancestral lands and the rights of the communities who conserve them. This is a landmark achievement towards the decolonisation of conservation and Africa's legal systems.
Speaking on the occasion of the film's official launch, Liz Hosken, Director of The Gaia Foundation, the environmental organisation that commissioned the film, said:
"Across Africa there is a growing movement of communities like the Bagungu who have realised their indigenous ways of life, their customary laws and governance systems which cared for the land for generations, hold the key to a life-sustaining future in Africa. They are raising their voices with confidence, influencing and inspiring support for policies that reflect Africa's plurilegal heritage. This film is an invitation to decision makers to walk alongside the Bagungu and others on the path of restoring life for generations to come."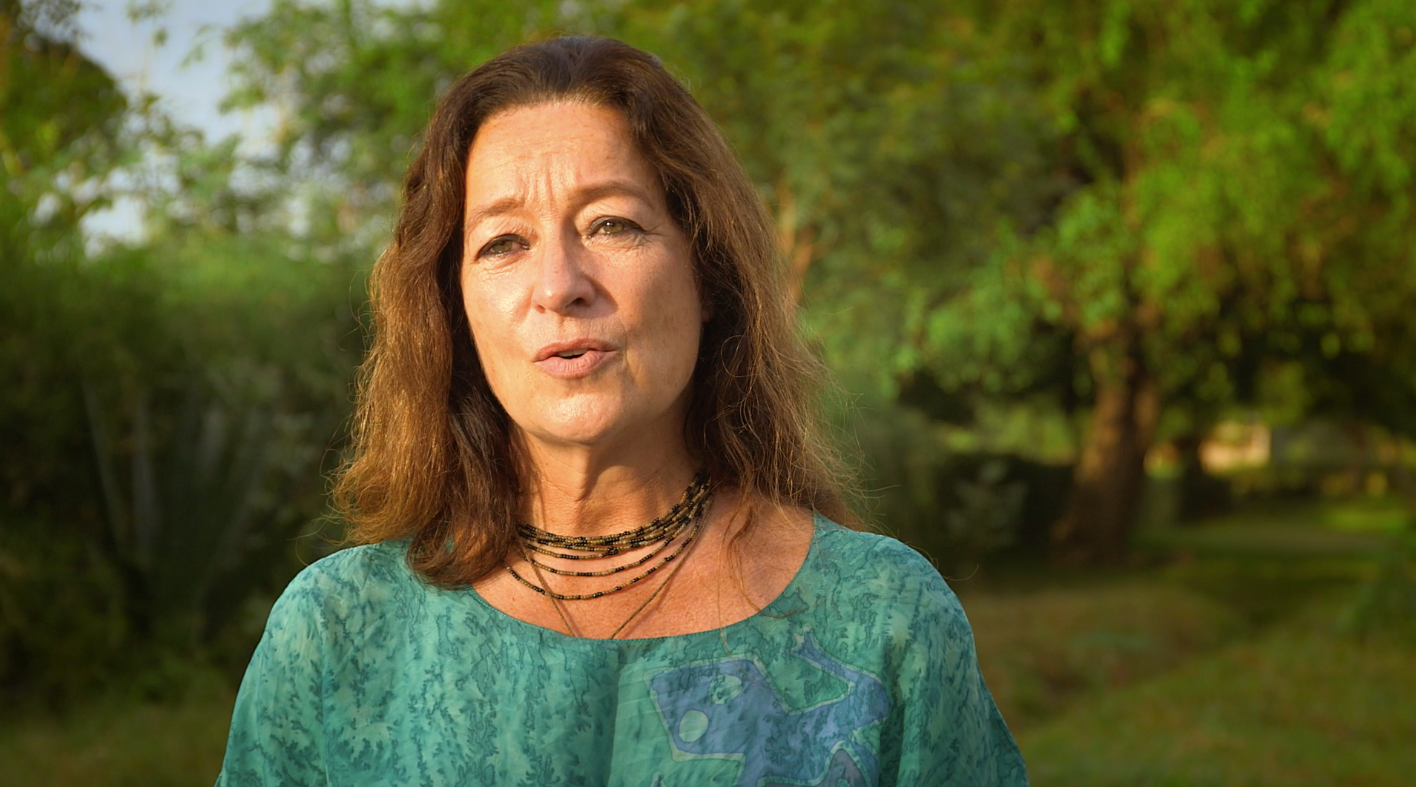 Liz Hosken of The Gaia Foundation - credit - __Ben Gray