Culture
Climate change and coronavirus in Afghanistan
Increasingly people are more likely to be displaced by the impacts of the climate crisis rather than conflict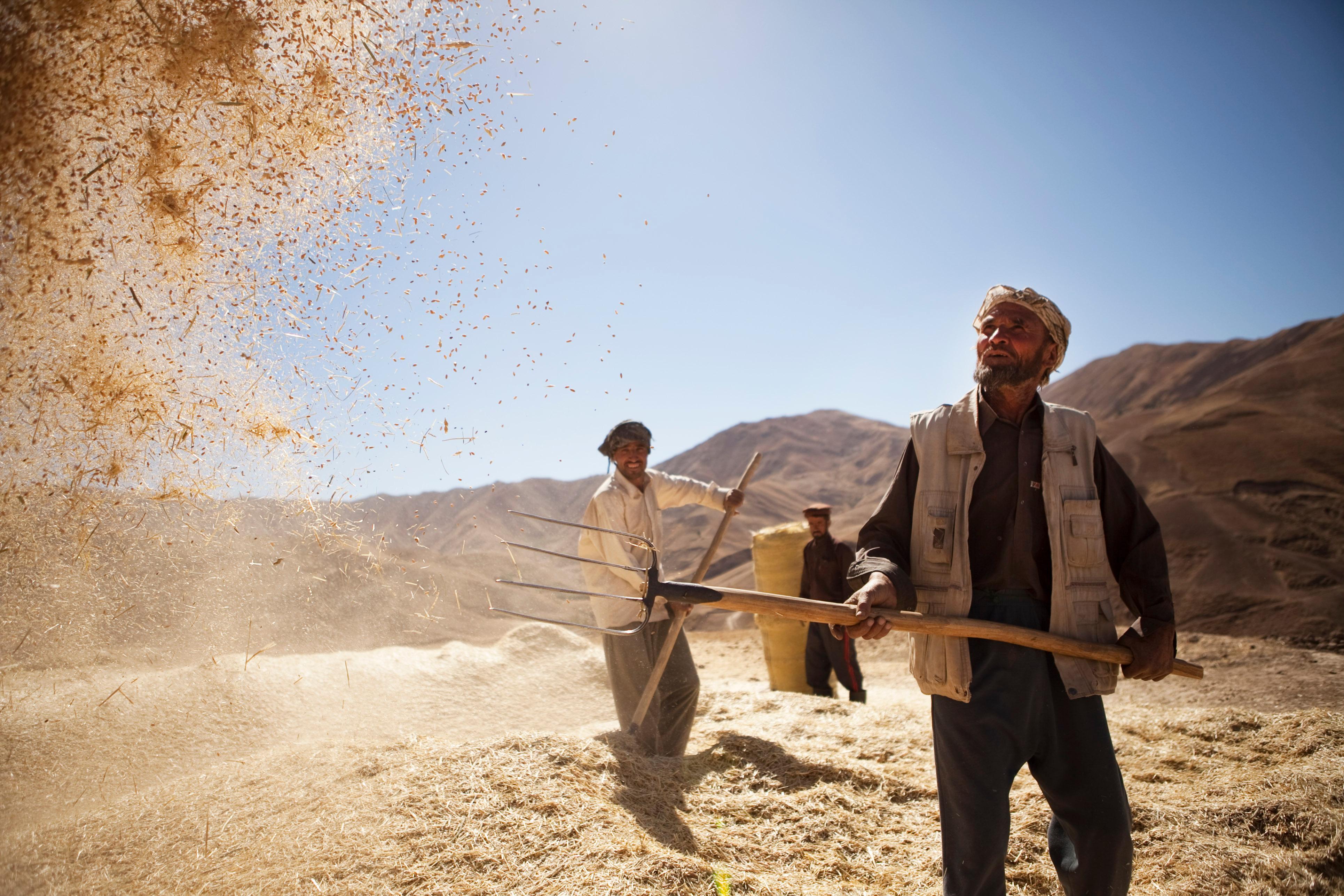 Sustainable Development Goals for the world
Five years on from their initial implementation, as COVID-19 continues to reshape the world as we know it, it has never been more important to reflect on how the Sustainable Development Goals (SDGs) are taking shape the world over, and the reality we face in pursuing their realisation in places of extreme poverty.
The SDGs were first introduced with the hope that they could be realised by 2030 in all countries, both developed and developing, regardless of individual context. Afghanistan is one of the countries where this commitment to 'leave no-one behind' is most rigorously put to the test. Aside from suffering from 40 years of conflict, Afghanistan's geography, susceptibility to climate change and natural disasters, and predominantly rural population made it an especially difficult place to operate in, even prior to the spread of the Coronavirus.
Afghanaid, a British humanitarian and development organisation, has worked with millions of deprived, excluded and vulnerable families in some of the poorest and most remote communities in Afghanistan for over 35 years. As an organisation, we are actively battling against the spread of COVID-19 in the country, whilst also not forgetting the threat the climate crisis also bears on the communities we work with.
What are Sustainable Development Goals 13 & 15?
Deforestation, loss of natural habitats, and land degradation have all contributed to the severe damage hindering our planet's healthy ecosystems. Goal 15: Life on Land consists of 12 goals, which seek to promote the restoration and conservation of biodiversity to ensure the land and humanity can thrive harmoniously, and therefore sustainably. The 5 goals which make up Goal 13: Climate Action seek to mobilise concrete international action against climate change, whilst improving the adaptability and resilience of countries as they begin to feel its effects.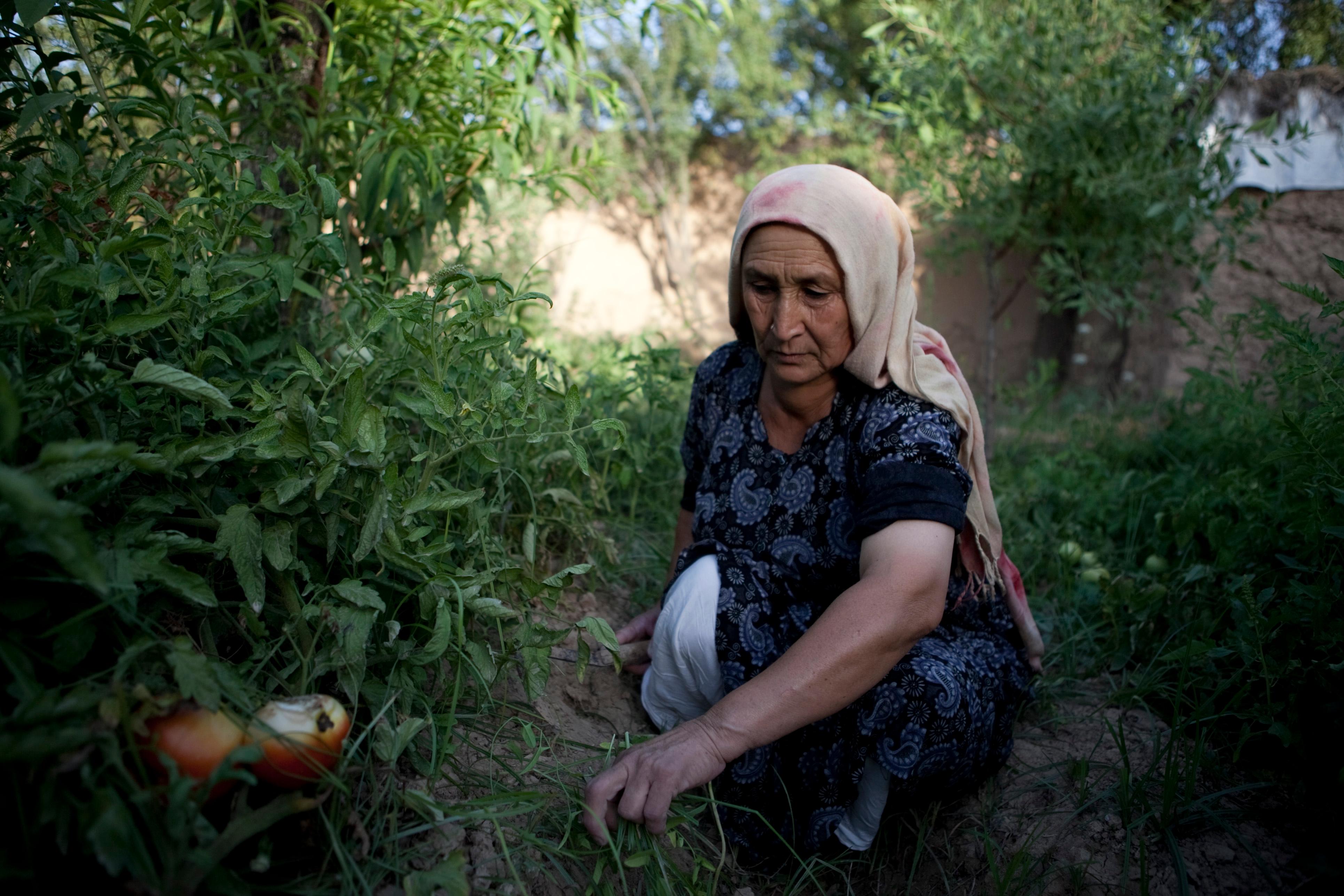 How does this apply to Afghanistan?
At the 34th session of the Human Rights Council, it was observed that already vulnerable communities are most considerably and urgently impacted by global ecosystem damage. This is particularly pervasive for poor rural and forest-dwelling families, as ecosystem services are estimated to make up 50-90% of their livelihoods.
Even though Afghanistan is one of the worlds smallest contributors to greenhouse gases, it is one of the countries that is already most aggressively experiencing the devastating effects of climate change. Distressingly, on the Climate Change Preparedness Index, it ranks 173 out of 181 countries, emphasising the uphill battle Afghan people face when global ecosystems continue to be destroyed.
Close to 80% of the Afghan population lives in rural areas, relying on agriculture for their food and income. Agricultural production has been increasingly challenged in recent years due to the effects of volatile weather, with an estimated 14 million people facing emergency levels of food insecurity across the country, and rates of internally-displaced people increasingly growing as natural disasters force families from their homes. Afghanistan's National Environment Protection Agency said that increasingly people in Afghanistan are more likely to be displaced by the impacts of the climate crisis rather than conflict.
The majority of displaced persons live in areas where overcrowding, poor nutrition, and inadequate provision of water, sanitation and hygiene present enormous challenges for preventing the spread of COVID-19. The growing call to #BuildBackBetter has never been more important for Afghanistan's population.
If steps are not made to promote sustainability, restore biodiversity, and curb and adapt to climate change, communities in Afghanistan will be left behind, unable to access basic services, security and protection, and at greater risk when disasters such as COVID-19 strike.
Afghanaid and the SDGs: Creating and Strengthening Livelihoods
Afghanaid is working to strengthen the adaptability and resilience of the communities we work with, whilst restoring and conserving local ecosystems. Our projects work to:
Restore degraded land
Working in partnership with the HALO Trust, we have helped over 3,000 men and women through restoring previously dangerous, mine-contaminated land to productive use. When extreme weather or natural disasters strike, we support local communities to renovate damaged land back to productivity and revitalise their livelihoods.
Promote natural resource management
Through democratically-elected Natural Resource Management committees, we deliver training; promoting techniques to conserve water, protect and renew forests and rangelands, reduce soil erosion and protect against landslides and flash floods; whilst ensuring the sustainability of these initiatives by putting the power in the hands of the local people.
Reduce the destruction of climate-induced disasters
We work with communities to reduce the catastrophic effects of natural disasters and extreme weather on their communities, working with them to identify and reduce risks areas where possible. To bolster their hardiness for these events, we help families diversify what they grow, helping them to plan ahead and reduce their food insecurity when disaster occurs. Similarly, through teaching family members new skills, promoting local business, and initiating local savings groups, we help them to diversify their income, reducing their sole reliance on the land and therefore making their livelihoods less vulnerable.
Through this multifaceted approach, we take on SDG 13 & 15 from multiple angles, being sure to treat biodiversity as a linchpin to wider sustainable development.
"The snow avalanches and water run-off used to destroy our crops on one side of our village, which meant that we were unable to feed our families or our animals. Afghanaid provided us with trees to plant along here to stop the flow of the snow and water, and reinvigorate the damaged soil. They also helped me to plant an apple tree orchard on my land, and taught me how to look after it properly. Now I have a flourishing orchard and my children love the apples!" Ali, pictured.
How can you help us achieve the SDGs in Afghanistan?
Despite the local successes of our restorative and conservation projects, biodiversity loss and ecosystem destruction continue to occur at unprecedented rates on a global scale. Although Coronavirus has instigated a worldwide standstill, with recent statistics indicating that daily global carbon dioxide emissions have fallen by 17%, if changes are not made in our post-Coronavirus world, this will be temporary.
At Afghanaid, challenges as large as these only push us to work harder to protect the vulnerable communities we work with.
Now more than ever, Afghanaid needs your help spreading the word about how we can all help vulnerable people in Afghanistan. Your support is vital in helping Afghan families through COVID-19 so that they can be strong in the face of climate change - head to our website to see how you can get involved.